List your property with confidence!
When you work with a KingOne Properties International Real Estate Agent, you are tapping into the knowledge of a local professional who knows the ins and outs of residential and commercial real estate.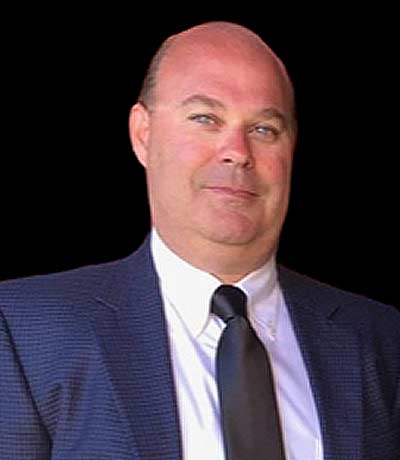 ABOUT JOEL TURNER
Joel brings to the real estate business over a quarter-of-a-century in negotiation expertise as a highly accomplished, versatile professional with extensive experience in contract negotiation, talent acquisition, marketing-promotions-endorsements, athlete relations and branding.
With a proven ability to handle high pressure, multi-million-dollar transactions, Joel has thrived in one of the world's most exclusive, competitive and toughest business arenas: the National Football League. Proficient in building relationships with all types of people, from Fortune 500 company representatives to NFL Owners, General Managers, Head Coaches and high level contract negotiators, he has a wealth of experience in making deals for clients.
Joel has over $800,000,000 in contract negotiations in the NFL to his credit. Along with a B.A. degree in Business & Economics from Wofford College (`90), Joel also holds a Negotiation Mastery from Harvard University Business School (`18), along with an M.A. degree in Education at Gardner-Webb University (`94) and finished M.Ed. (`98) coursework at Converse College. Joel has also completed graduate level course work at Furman University, the University of South Carolina and Clemson University.
With a Sports Agent license in the State of South Carolina since 1998 and being a Certified Contract Negotiator by the NFL Players Association since 1999, Joel has negotiated over 500 NFL player contracts with many individual deals into the tens-of-millions of dollars each in value. A 20 year resident of North Myrtle Beach, Joel now brings his highly specialized skill-set of working with people into the Real Estate profession with KingOne Properties International in Myrtle Beach. Taking part in millions of dollars worth of property negotiations as a buyer and a seller including land, houses and condos in the Grand Strand region already, Joel offers a highly professional background in contract negotiations and sales to interested buyers and sellers.
Joel started his career in college athletics immediately after graduating from Wofford. He served as an Assistant Athletic Director at Spartanburg Methodist College where he was in charge of all fundraising and the business affairs of the athletic department from 1990-1992 before joining the football staff at Gardner-Webb University from 1992-1995 as an Assistant Coach, winning the 1992 South Atlantic Conference Championship and played in the 1992 NAIA National Championship game. Joel finished his coaching career with the football staff at Clemson University from 1996-1997 as a Graduate Assistant, working with the Tigers defense that featured a trip to the 1996 Peach Bowl versus LSU.
Areas of expertise:
• Marketing, Promotions & Endorsements
• Client Acquisition, Management, Development & Service
• Talent and Value Assessment / Estimations
• Account Management
• Brand Management
• Negotiation
• Business Development
• Communications
• Media Relations and Publicity
• Project Management
• Strategic Planning
FOR ALL YOUR REAL ESTATE NEEDS
By clicking SEND MESSAGE I agree that a KingOne Properties International agent may contact me by phone or text message including by automated means about real estate services, and that I can access real estate services without providing my phone number. I acknowledge that I have read and agree to the Terms of Use and Privacy Policy.